my iphone collage for february.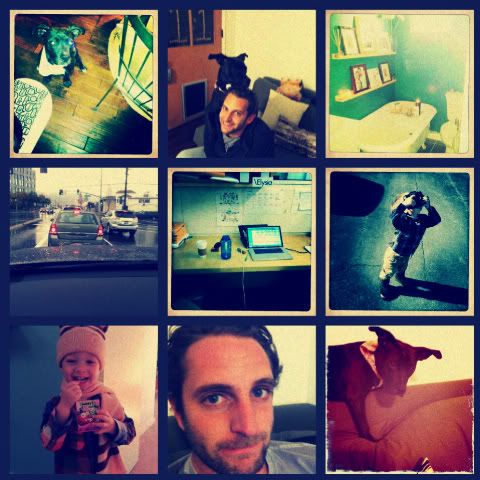 my iphone collage for february.
left to right from row to row:
1. because huntley is a big girl she only eats twice a day now. she is starving come dinner time
2. huntley now gives bear hugs. yes.
3. as of today, bathroom is much cuter than yesterday.
4. it snowed in burbank over the weekend. global warming is real.
5. i got a rad job. i have a rad desk and a new mac.
6. grayson likes to take pics. we will bond over this in the future.
7. he is also even more adorable than before. i didnt think this was possible.
8. scott is cute and still hates having a camera in his face.
9. i let our neighbor blow pot smoke in huntleys face and now she chases shadows. whoops.
im sure many other things happened this month. but i got pics of these 9.