on friday when i caught a colleague staring at the little rash on my arm i thought nothing of it.
pic 1: saturday
pic 2: sunday
pics 3: monday. when i finally went to the doctor and was told that i have poison ivy. wtf. apparently last monday when i was painting the fence i had an allergic reaction to the ivy growing on the "living wall" on the north side of our property. seriously? i am 13 again?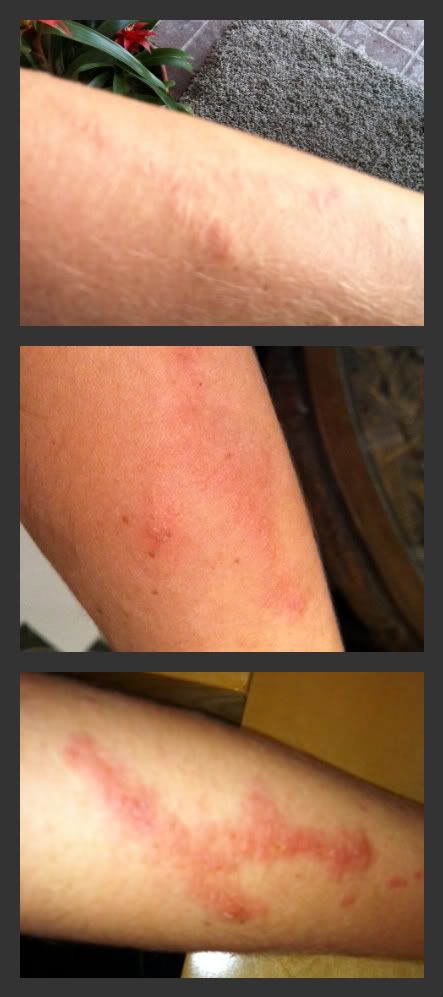 so here it is yesterday. once it "boils over" it will start to heal. yes, i just puked in my mouth too.